Top Trends In Concrete Technology
New advancements in concrete and cement-based products are completely changing the design and construction worlds. A few of the top trends in Concrete Technology are listed below:
1. BIM (BUILDING INFORMATION AND MODELING):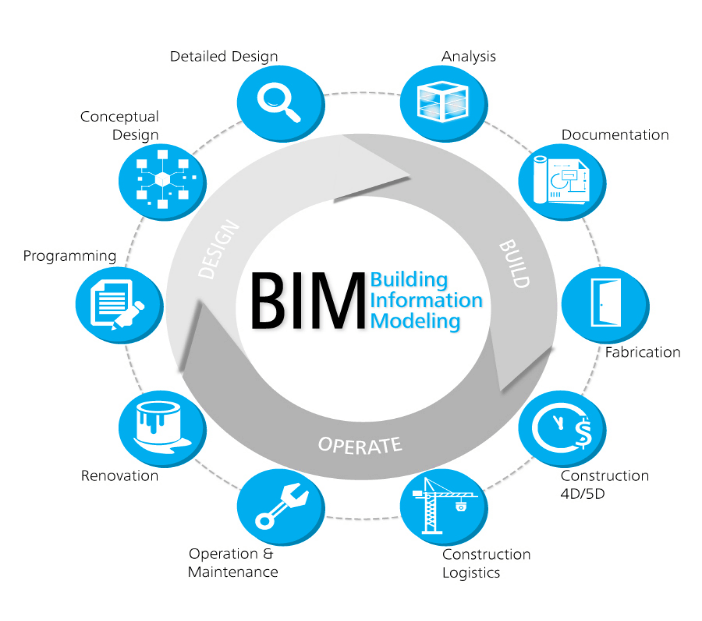 BIM is a design and modeling software that gives architecture, engineer, and construction (ACE) professionals tools and a brief insight into projects' planning, design, construction, and management. BIM has become more than just a 3D model; it is a collaborative process that allows all relevant parties on a project to work together. There are different levels of BIM, ranging from zero to three. A higher level indicates an increased flow of information and knowledge sharing during the entire process.
There are different levels of BIM, ranging from zero to three. A higher level indicates an increased flow of information and knowledge sharing during the entire process.
For the construction industry, BIM enables you to digitize the worksite and connect important information for all phases of the project. It improves the supply chain and reduces waste, mistakes, and delays in projects.
The other specific benefits include:
It improves communication and collaboration throughout the project.
It improves the productivity of the project
It is a reliable design process, which reduces errors in the execution phase
Higher quality project and shorter timeline
2. ULTRA- HIGH-PERFORMANCE CONCRETE (UHPC):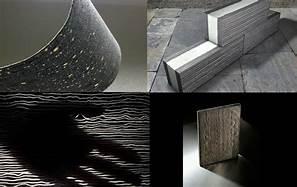 It is a new concrete technology that contains several novel rich ingredients, including fibers, but retains 80% of what makes up traditional concrete. The fibers provide additional strength and durability to the product. UHPC has a longer useful life of more than 75 years, compared to traditional concrete with its useful life of 15-25 years.
Additional benefits include remarkable resistance to moisture penetration, environmental degradation, flexibility, ductility, and adhesiveness.
They are highly expensive than the traditional concrete.
3. SELF HEALING CONCRETE: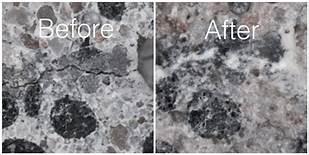 Self-healing concrete is a type of concrete that heals when it meets air and water. It produces lime on the outer layer of concrete. In most of the traditional concrete mixtures, 20%-30% of the cement is left un hydrated. If the crack of the concrete occurs, unreacted cement grains may become exposed to moisture penetrating the crack. In that case, the hydration process may start again, and hydration products may fill up and heal the crack.
Other self-healing techniques being researched include hydrogels that swell when water gets in and capsules of polymers that break when cracks form. Once broken, the polymers inside the capsule seal the crack.
Of course, these more advanced types of concrete will cost more money initially—but if they can extend the life of concrete structures, they may be less costly in the long run.
4. GRAPHIC CONCRETE: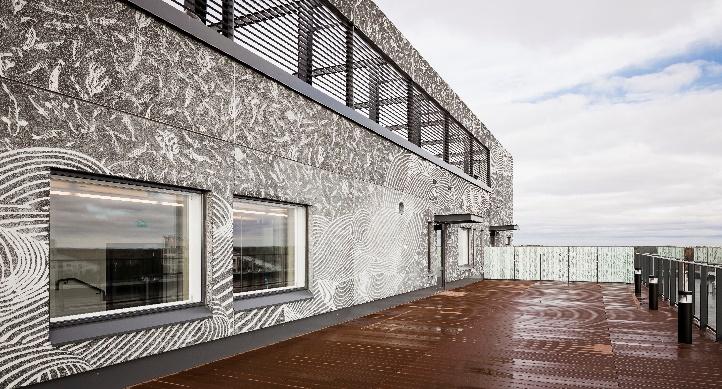 In graphic concrete visual interest and design are united. This technology is used on precast concrete to create a patterned surface. Images can be applied as well.
The concrete itself lasts just the plain version. The addition of this aesthetic element to concrete makes it a more favorable choice on projects where plain concrete would seem too plain or boring.
4. 3D Printing:
Concrete 3D printing provides many benefits. Unique concrete designs can be crafted that may have formerly been impossible. Affordable homes can be made for lower-income families or those recovering from a disaster. Production time on projects can be drastically reduced.
Of course, this is still a newer technology, and we don't expect to see its use in large-scale projects, as the size of the printer limits the size of the items that can be created. However, cost savings, the ability to produce complex structures, and urbanization will all drive the adoption of 3D concrete printing.
5. LIGHT-GENERATING CEMENT: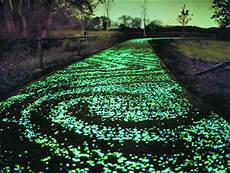 Cement that can absorb and radiate light has been developed by Jose Carlos Rubio Avalos in Mexico. The cement can be created at room temperature, which is a huge energy saver.
It can light up roadways, bridges, bike paths, and more without electricity. So how does it work?
The cement absorbs solar energy during the day and can then emit light for 12 hours. For this to be possible, the crystallization in the cement was removed so light could pass inside. It was replaced with a gel consistency.
The product can currently emit either green or blue light, and the brightness can be adjusted during production.
6. Translucent Cement: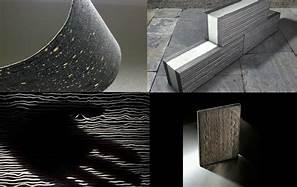 Slightly different from light-generating cement, translucent cement allows light to transmit through it. This quality comes from optical fiber strands within the concrete.
Just how translucent is it? You would be able to see the outline of something on the other side of the cement block or wall, yet it still offers the same strength as regular concrete
It is being used in structures such as partition walls and stairs to add a design element to what would have been an otherwise plain concrete structure